Eggless Banana Cake | Bakery style Tea Time Cake
A delicious and moist eggless banana cake that will take you through the memories of childhood. Bring the bakery style banana cake at home with this recipe. This post contains affiliate links.
Love bananas? Yes.
Love Banana Cake? Yum! Yes.
Over-ripe Banana in kitchen? Yes.
Let's make a delicious banana tea-time cake!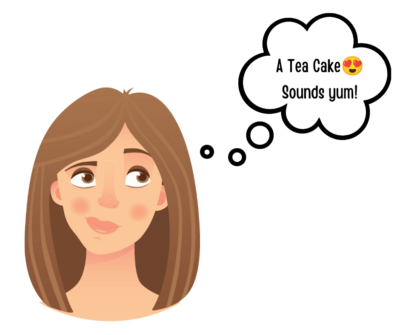 Bananas are one of the best fruits to include in cake recipes. They work to make cakes fluffy and also add their distinctive banana flavor to cakes and cookies.
Moist banana cake recipe without eggs
Banana Cake is everybody's favorite and it has a special place in our hearts as a tea-time cake. It reminds me of my good old office days where me and my colleagues used to eat banana cake with coffee at a local café.
Years later, when I made this cake at home, it reminded me of those days.
When you notice that yum banana flavor in every bite of this moist cake, you know you have a fab recipe on hand for keeps.
What can you do with old/over-ripe bananas?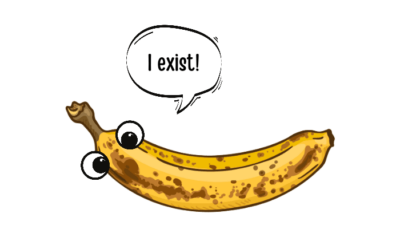 If you frequently have over-ripe bananas in your kitchen (because we all do have them right!), try my Eggless Banana Muffins with Yogurt or these sugar-free and eggless Banana Oatmeal Cookies if you like.
If you have leftover ripe bananas (that you do not feel like eating), it would be convenient. Otherwise you may even ripen them on purpose at home.
You can ask your vegetable or fruit vendor to give you few over-ripe bananas and he will happily oblige.
I tried shopping for over-ripe ones but did not find them anywhere in my local fruit shop. So I got these and let them ripen on the kitchen counter for 3 days. I used the Robusta variety of bananas.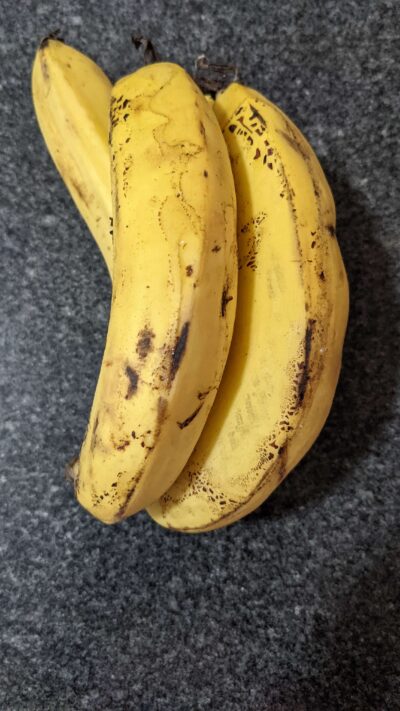 Now I'm showing you how these bananas looked after 3 days. They look very gross but they were white from inside. This ripened stage is perfect for using bananas for making cakes. However, you can use them when they are ripe too. Over-ripening releases sugars in the bananas which helps us take advantage of natural sugars of the banana keeping added sugars low.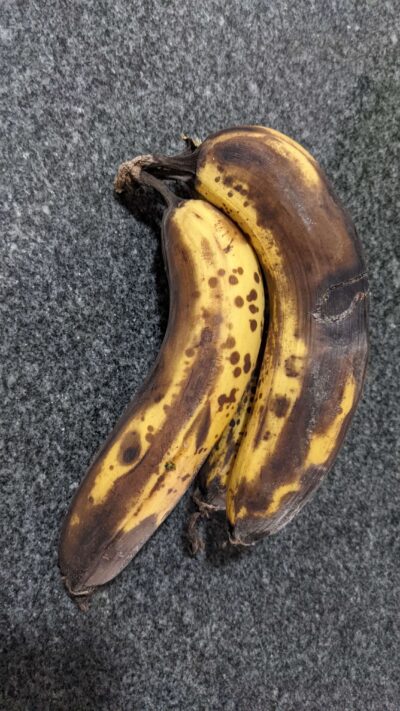 You may slice off some portions of banana if it has crossed the over-ripe stage. But mine were fine and did not need any trimming.
I actually used only one and a half banana for making this cake. So depending on the size and weight of your bananas, you can make this cake twice if you have 3 over-ripe bananas. Please keep them refrigerated until you use them(I know, bananas are best not refrigerated). Or simply use the leftover banana to make some nice Indian style Banana Kesari Bhaat/Banana Sheera.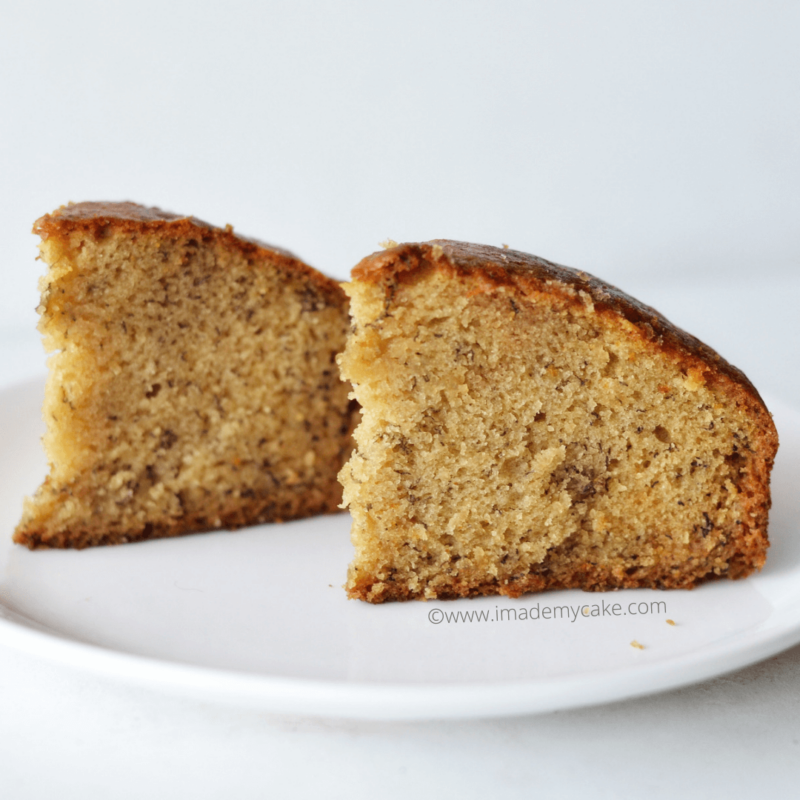 What is the difference between Banana Cake and Banana Bread?
Banana Cake is a cake and Banana bread is an instant bread. That's it.
And so, the amount of sugar in banana bread is very less as compared to a banana cake. However, there are many recipes floating on the internet which promote the recipe as a banana bread despite having high amount of sugar.
I found this article very interesting that highlighted the difference between the two.
Nowadays, you can even make pizza without using yeast by adding baking soda/baking powder. Do you get the idea of instant bread? You do not need to ferment the dough/keep it for 1-2 hours for rising.
Which is better: Banana Cake or Banana Bread?
It depends on when you want to eat it. If you are making a Banana bread with lots of sugar, definitely avoid eating it for breakfast.
Try to make use of the natural sugars of banana by using over-ripe bananas like in the image I shared above so you can make use of less sugar in the recipe.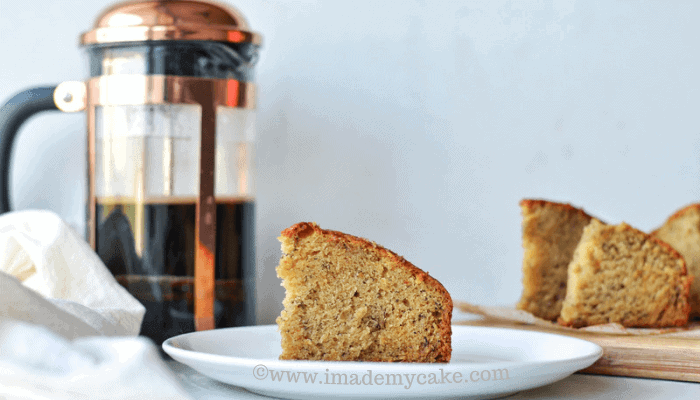 Eggless Banana Cake in Cooker
Making this banana cake in cooker is very easy as this does not require any extra setup. I have explained this in my Instagram post that baking a cake in a pressure cooker is simple and should not be made complicated.
Here are the steps for you:
1. Take a thick bottomed pan and place another large fry pan or pressure cooker over it.
This will ensure that your cake has enough insulation from direct heat when it bakes.
2. Take a plate that is slightly curved at the edges and invert it.
3. Place you cake tin inside and cover it tightly with a lid.
4. Bake!
And this is what I exactly demonstrate and teach in depth along with other gazillion baking concepts and recipes in my eCourse The Baking Roadmap. If interested, you can click the link and join the waitlist to get a notification email when it re-opens next.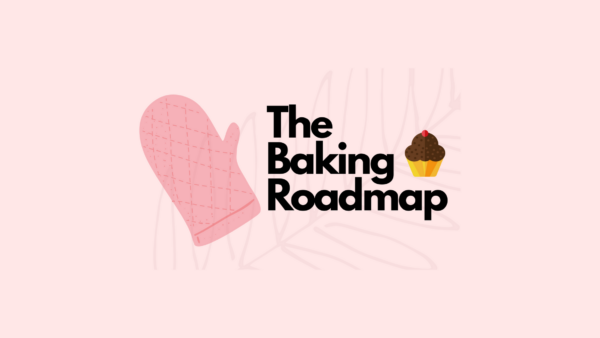 How to make bakery style eggless Banana Cake?
Ingredients
You will need these primary ingredients:
1. Banana: You need to use over-ripe bananas but you may also use ripe bananas like in the first picture I have shown. I have used the Robusta variety of banana as they are good for baking.
2. Sugar: I have used both white and brown sugar for this recipe but you can use 100% white sugar if you do not have brown sugar. Use dark brown sugar like this one if you can.
3. Flour: You may substitute 25% of the flour with all-purpose flour without making any substitutions but yes taste may differ.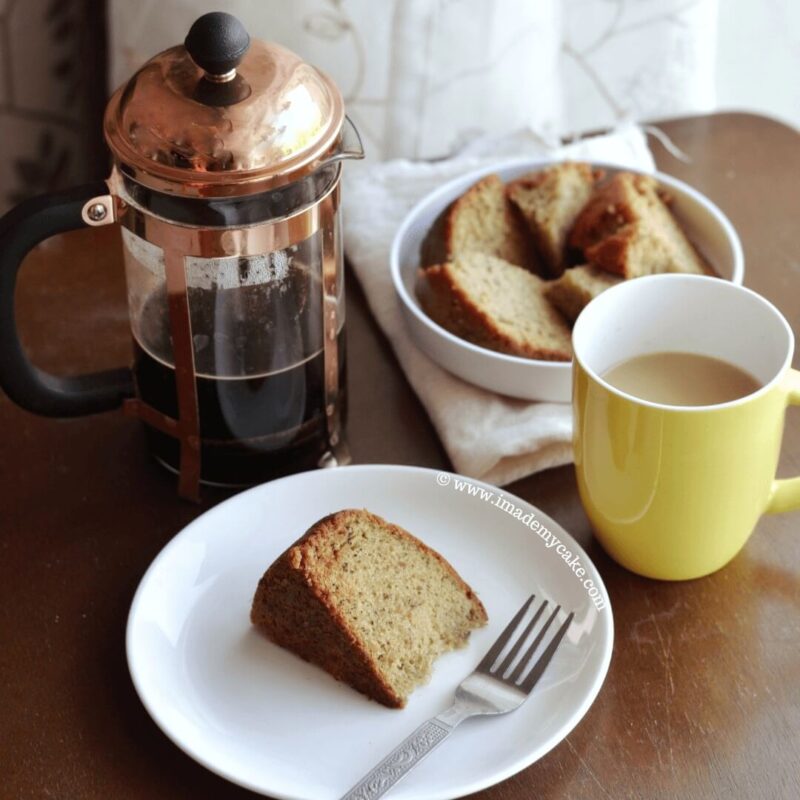 ---
Hey! Would you be interested to give me feedback by completing this survey?
---
Eggless Banana Cake Recipe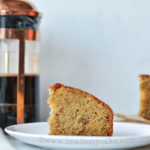 Print Recipe
Eggless Banana Cake
A yummy tea-time cake for Banana Lovers
Ingredients
160

grams

All-Purpose Flour

¼

teaspoon

Baking Powder

½

teaspoon

Baking Soda

60

grams

White Sugar

60

grams

Brown Sugar

1

teaspoon

Vanilla Extract

50

ml

Odorless Oil

100

grams

Ripe Banana

(mashed)

100

ml

Milk

25

ml

Water
Instructions
Mash the banana and keep aside.

In a bowl, measure the flour, baking soda, baking powder and both the sugars. Also add salt now.

In a separate bowl, measure milk, oil and vanilla extract.

Add the mashed banana to it.

Now add this in the bowl of dry ingredients and combine gently until the batter has come together. Add the water now.

Line a 6 inch cake tin and transfer the batter.

Bake in a preheated oven for 30-32 minutes at 170°C/340°F

Once done, let the cake cool for at least 30-40 minutes before slicing.
Final Thoughts on Eggless Banana Cake
I hope you liked this recipe and you will try it when you bake next time.
Please do not add chocolate chips to the batter. This is an authentic banana cake recipe that you get in cafes and bakeries. You may add walnuts on the top though. But not chocolate chips 🙂
Serve this cake with tea or coffee at tea-time and wait for smiles on everyone's faces. Let me know in comments below what was your first experience of baking with bananas like.