Fresh Strawberry Cake Recipe
A moist and tarty Fresh Strawberry Cake made from scratch for those special tea-time moments, a cake whose taste will linger in your mouth even after the tea is over!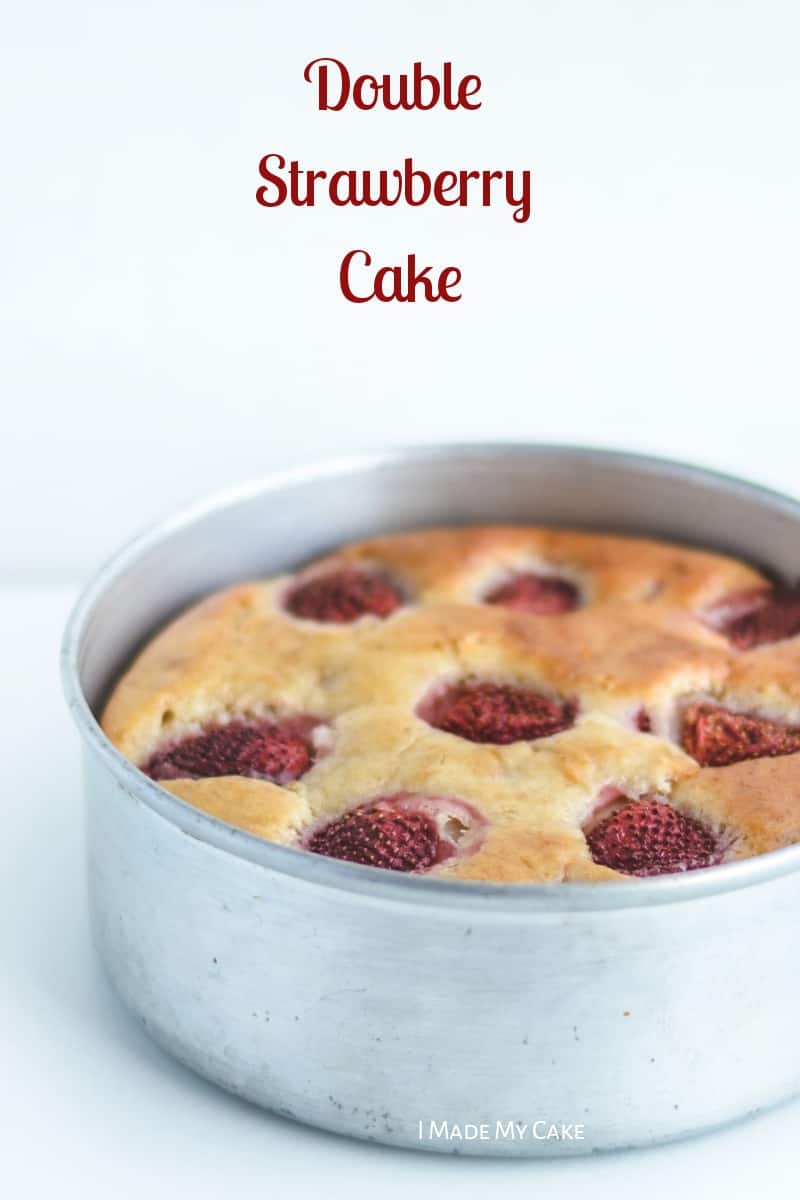 Those fresh red strawberries on the market aisle look oh so delicious.
I cannot keep my hands off them whenever I see them. My grocery bag will have at least 2 boxes of fresh strawberries whenever I go shopping.
When I come home, I make sure to use them in a day or two. I do not have much success in freezing strawberries as they become limp after thawing. (Any suggestions to freeze them are welcome!)  The best thing to do with fresh strawberries is to make a cake or a lovely trifle.
Fresh Strawberry Cake from Scratch
Whenever Strawberries are in season, the best thing you can do with them is bake them into a fresh strawberry cake, make a nice strawberry dessert or just a simple strawberry custard trifle, yum! You won't have a shortage of strawberry recipes on the internet.
As a kid, my favorite fruit was always strawberry! Indian summers are very harsh and nothing beats the scorching heat better than strawberry desserts.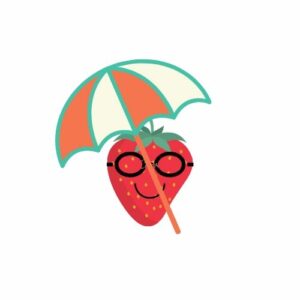 Summers are all about baking with fresh fruits and berries. Of all the summer cakes we eat, I really love baking a strawberry cake, tarty lemon cake and fresh mango cake. These cakes make awesome tea cakes and coffee cakes.
If you have any cake leftovers from baking these cakes, which I feel is rare, you can always throw in some graham crackers and whipped cream to make an amazing fruit dessert your family will definitely love eating!
Summer Strawberry Cake
Strawberry Cake has always been a hit with kids. This delicious fruit has a nice tarty flavor to it which pairs amazingly well with cakes! Whenever I bake my strawberry cake, our home is filled with a sweet aroma from all the berries in the oven! I cannot describe it to you how heavenly the aroma is!
If you are making this cake for kids, do not skip the strawberries on top of the cake. Trust me kids love strawberries on top of a cake! It just completes the cake for them and is a nice visual treat.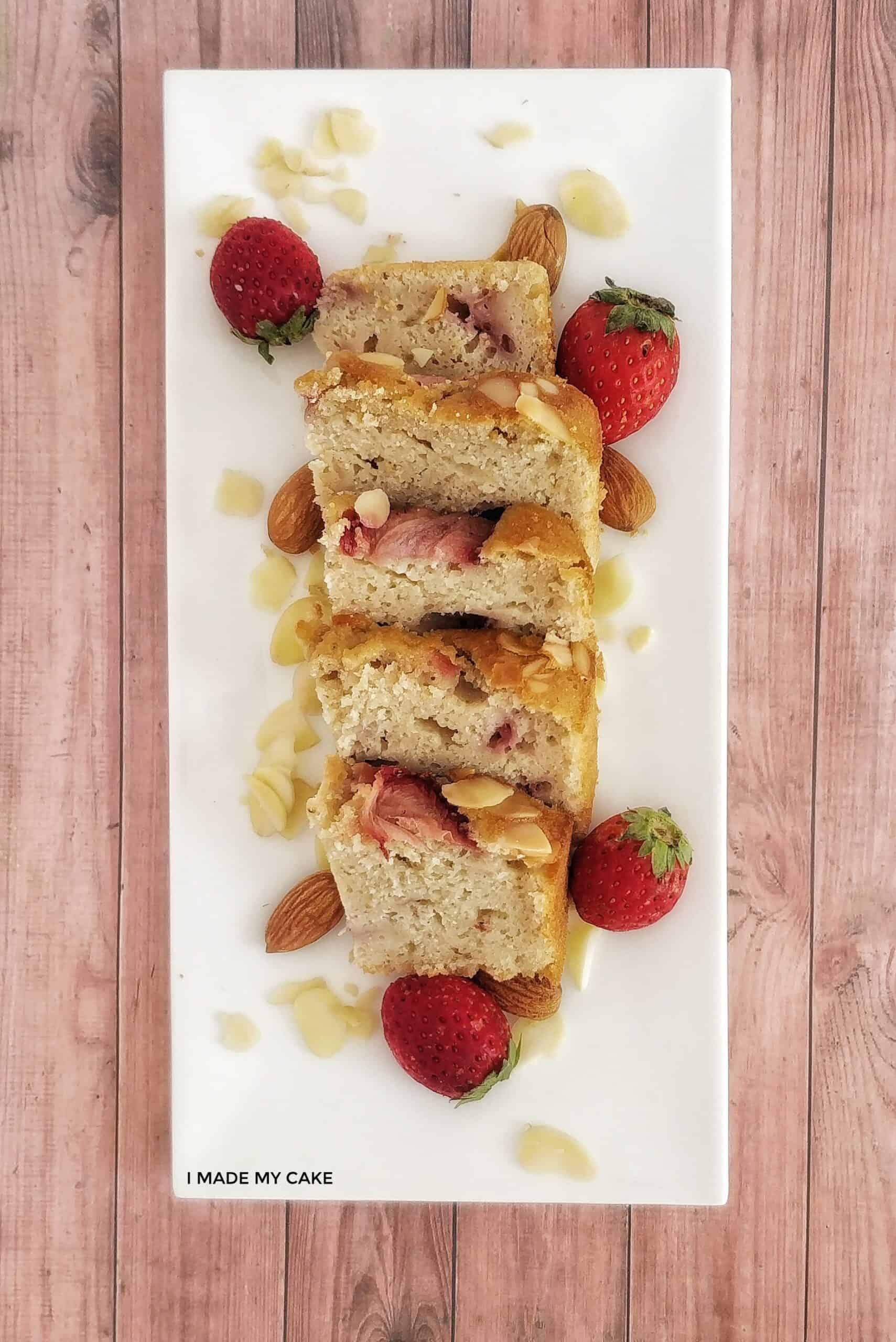 Strawberry Cake at Home
This Fresh Strawberry Cake is awesome to serve as a tea cake as it has just the right sweetness in it which is balanced by the tartness of strawberries. I have topped this cake with Almonds which gives just the right crunch that is required in this cake.
How to use Ready made Vanilla Cake Mix for making Strawberry Cake
Sometimes it is challenging to make a cake at home from scratch; after all we are so busy nowadays and a Readymade Cake Mix comes in handy at that time.
If you are making your cake from a vanilla cake mix and it asks you to add milk, measure the milk and take out 1 tbsp of milk and blend in 2 strawberries with the milk before adding it, for that extra strawberry punch. This is also a great way to use leftover 1-2 strawberries.
What is a Double Strawberry Cake?
If you are wondering what's a Double Strawberry Cake, then let me tell you that if a particular ingredient is used in two different forms in the cake, it is called double of that ingredient. Here we are using strawberry puree and chopped strawberries in the cake.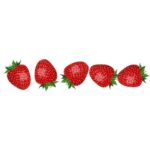 How to make a Strawberry Cake from scratch?
Making a fresh strawberry cake from scratch requires you to use fresh fruit and not any canned strawberry puree or Strawberry Squash. You just do not get the real deal of flavors. You need to use the real fruit to get a best and moist strawberry cake.
This cake uses Flour, Strawberries, Eggs and Butter as its main ingredients.
I have used all purpose flour here but you can give a try with whole wheat flour. I am not sure of the outcome as I have not tried with whole wheat flour. But hey, if you do, do let me know in comments about it!
As this is a double strawberry cake, you need minimum of 8-10 strawberries. We will use them in the form of strawberry puree and chopped strawberries that go in the cake batter. We will also put few strawberries on top of the cake batter in the end which is oh just so delicious! And don't worry, they will not sink as the consistency of this cake batter will not let them do that. No need to cover them in flour!
If you do not have enough strawberries on hand, you can skip the strawberries on top. They just add to the visual feel of the cake and will not make any texture difference in the cake.
This recipe uses 2 eggs. Avoid flax meal as an egg substitute in this recipe as it will not blend well with the cake flavours. And of course, you do not want that!
I have topped this cake with Almond Flakes.
Alternatively, you could replace 2 tablespoons of All-Purpose Flour from the dry ingredients with 2 tablespoons of almond meal to make a Double Strawberry Almond Cake. It would be Oh so Delicious! Yum!
Butter gives this cake a nice flavour that pairs so nice with tea and coffee. If you are using salted butter, skip the pinch of salt in the dry ingredients list.
If you want to completely skip butter, try adding 50ml (i.e. ¼ cup) of Oil instead of the butter. Again, I have not tried substituting butter but if you do, let me know about it! I'm all ears to listen your baking success and fails (sadly they do exist!).
Strawberry Cake Tips and Flavor Variations
Double Strawberry Almond Cake: If you want to give an almond punch to this cake, substitute 2 tbsp of flour with almond meal and 50ml of milk with almond milk to make a nice and nutty Double Strawberry Almond Cake. Top with Almond Flakes or roasted chopped almonds.
Strawberry Pineapple Tea Cake: Who loves Pineapple in cakes? I do! Instead of all strawberries, you can throw in a mix of strawberry and pineapple chunks in the cake batter to make a Strawberry Pineapple Tea Cake! I'm already drooling here!
Triple Berry Cake: Throw in three types of berries (strawberry, cranberry, raspberry or strawberry, blueberry, cranberry) in the cake batter to make it a Triple Berry Cake! Ain't that amazing now!
Follow the steps in the order as they are mentioned in the recipe as they need to be mixed in that order. Baking is a science, remember? Shuffling them may cause the batter to separate.
If you do not like chunks of strawberries in your cake, you can freely skip them. This will not hamper the cake structure.
Do not put more berries as the cake will become all squishy mushy inside after baking due to the baked berries. Keep them to a minimum. For this recipe, I suggest NOT adding more than 1 large chopped strawberry chunks in the cake batter. If you are adding mixed berries, you can add in proportion.
I have not tried this recipe with Whole Wheat Flour, but if you do try this or any other variation, do let me know in comments. I would love to hear your experiments!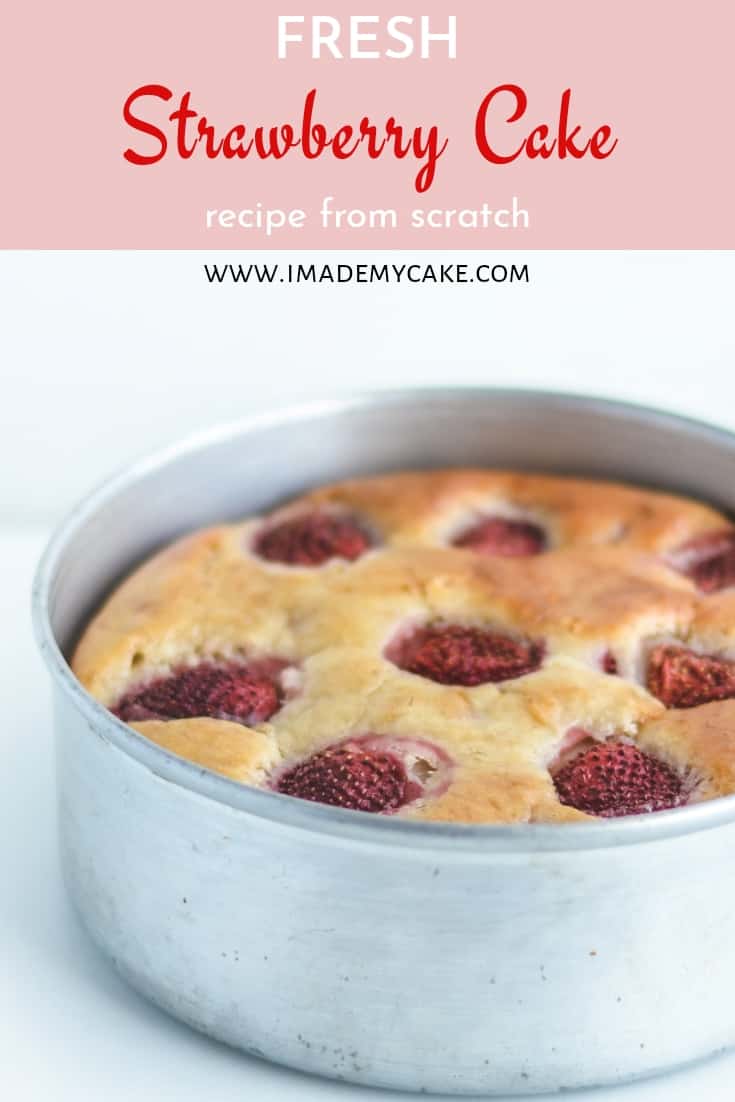 I had clicked this above picture when I made this cake again recently. I am amazed by how we improve ourselves when doing the same thing again. In this recent cake, notice how I have cut and placed the strawberries. They do not have their insides visible; the trick is to cut the sides of the strawberries and place the insides facing down.
You can go ahead and pin it in your collection of cake recipes!
If you are a new baker and have missed my free resources, go ahead and check them now!
Let's jump to the recipe now!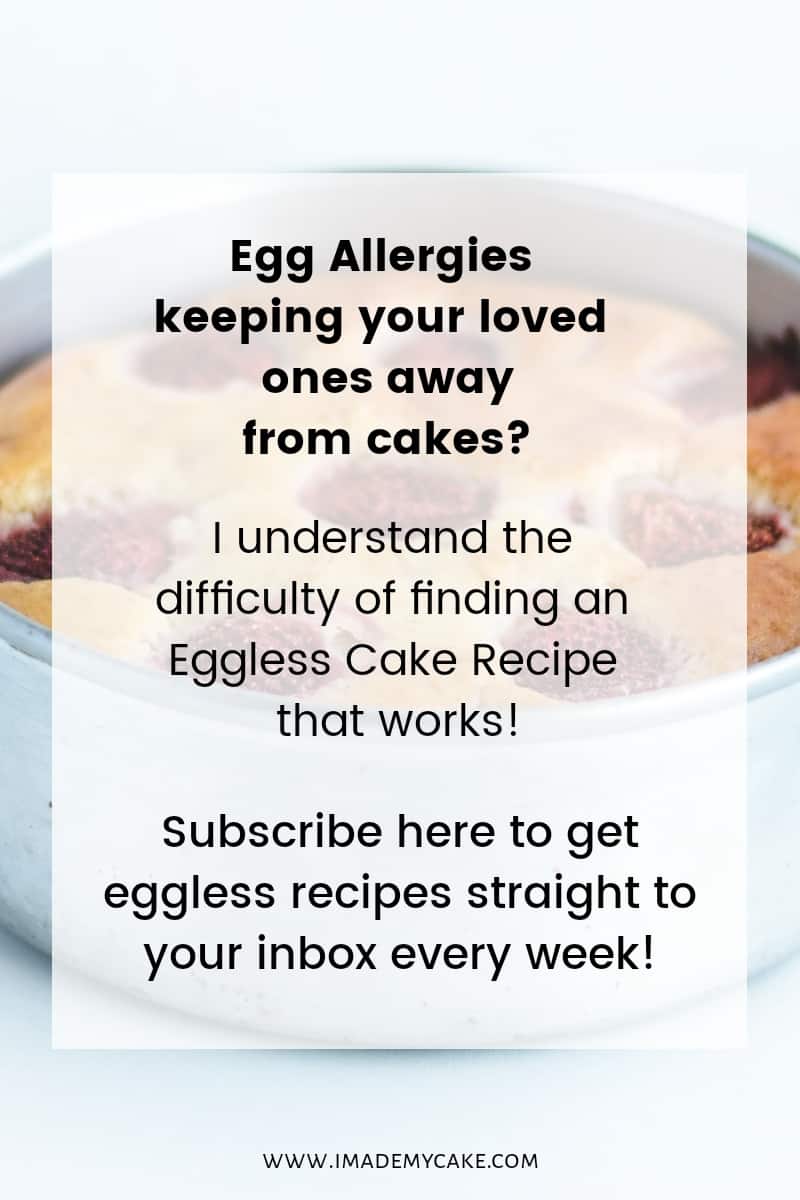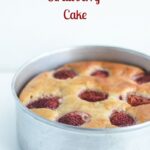 Print Recipe
Fresh Strawberry Cake from Scratch
A must-bake delicious summer strawberry cake for creating tea-time moments.
Ingredients
140

grams

All Purpose Flour

1

tsp

Baking Powder

Pinch

Salt

120

grams

Sifted Powdered Sugar

2

large

eggs

100

ml

Milk

60

grams

Unsalted Butter

, Melted

1

tsp

Vanilla Extract

100

grams

Strawberry Puree

(7-8 medium sized strawberries pulsed in food processor)

1

small

Strawberry

, chopped into small pieces

1

tbsp

Sliced/Chopped Almonds for putting on top of cake batter

1-2

Strawberries

, chopped sideways for putting on top of cake batter
Instructions
Sift together flour, baking powder, sugar and salt and keep aside.

In a bowl, measure the melted butter and add in the Vanilla Extract.

Open the eggs in a separate bowl.

Add the eggs one at a time and beat till eggs are incorporated well.

Mix the milk, whisk again and then add strawberry puree.

Now add the sifted dry ingredients in two batches.

Fold in the chopped strawberry chunks.

Line a 6-inch or 7-inch cake tin and pour the batter.

Top it with sliced strawberries and chopped almonds before baking. Bake for 40 min at 160 degree Celsius or till a skewer comes out clean.
Notes
Adding more of chopped strawberries in the batter will make the cake mushy. So do not add more than 1 small chopped strawberry to the batter.