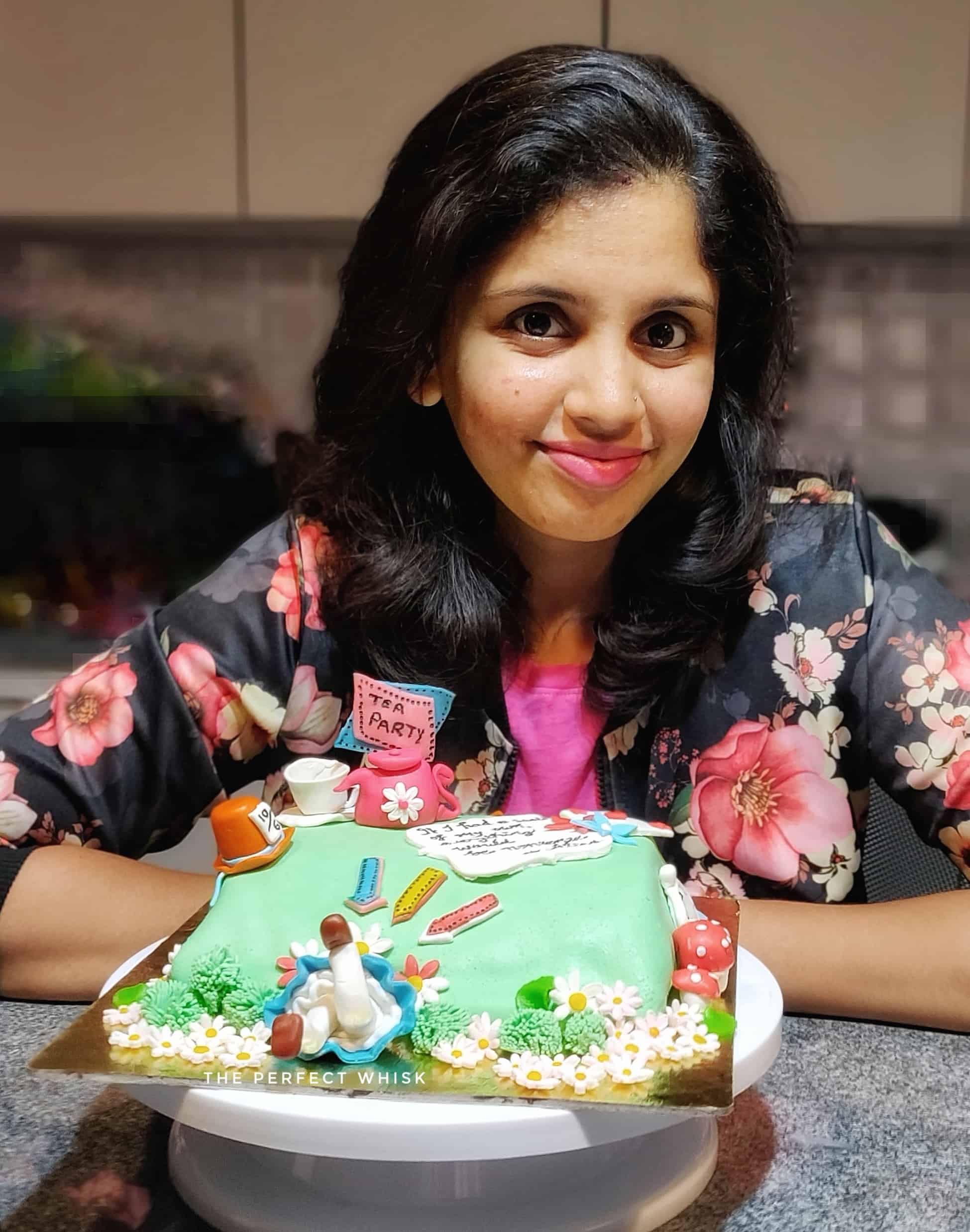 Hi! I'm Mansi, the author, editor, copywriter, photographer and baker behind I Made My Cake.
Thanks for stopping by my blog.
I help beginner bakers to learn baking in their own kitchen and stop using cake mixes or buying cakes that come in a packet. My recipes are perfect for beginners who want to start baking for friends and family.
I write about my baking experiences and tips in the baking section which you can find on the blog menu.
I quit my full-time corporate job to embrace my love for baking and decorating cakes! I'm a mother to a wonderful daughter and wife to a very loving husband whom I met in college!
After the birth of my daughter did I realize the importance of baking at home. Bakery cakes and desserts are full of preservatives and made in an unhygienic kitchen setting(believe me it is not clean as your own!). My goal is to make every mommy, wifey and daughter confident enough to bake for their own family and ditch bakery cakes. After all, Home is the best place to bake!
If you are a beginner baker who wants to get their basics right and bake fabulous cakes for your family, sign up here and I will take care of your baking!