10 Top Baking Tips for the Perfect Cake Every New Baker should know!
Beginner Bakers often mess up their cakes, cookies and muffins because they do not know these simple reasons that could sabotage their baking at home.
This post contains affiliate links which means I may earn a little commission at no extra cost to you if you purchase through my links. This does not affect my reviews and recommendations.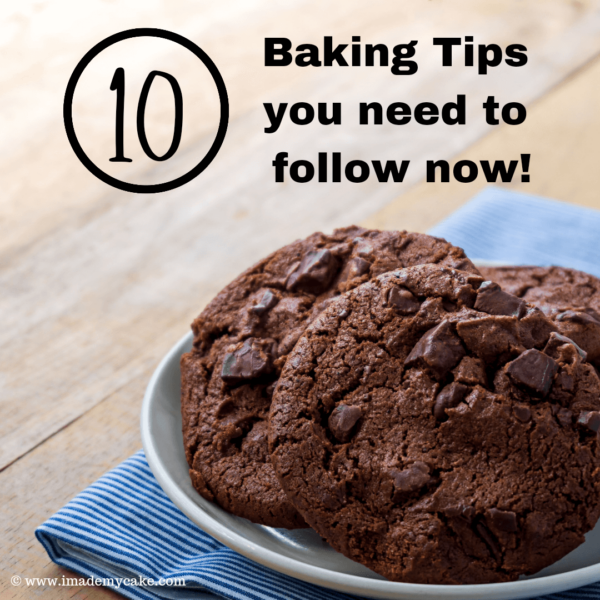 Do you love to see those amazing cakes on Pinterest?
Do you wonder if you would be able to make them yourself someday?
Oh yes! You can and you will. You just need one cake success to start the chain. I guarantee. You will never look back.
So it happens that even after following the recipe to the T, your cake fails which is quite frustrating and disappointing!
Its very scary when you are not sure if your cake will be nice and spongy or will fall flat after coming out of the oven!
You worry about wasting those not-so-cheap ingredients that go into making a cake. I have been there. You just need to up your baking game by following few simple tips.
There are two parts to it:
1. Your Recipes should be perfect.
2. Your baking should be perfect.
It is very important that when you start making your cake, you do it properly and that's where these tips will come in handy.
You will know what to do to get that perfect cake on your table!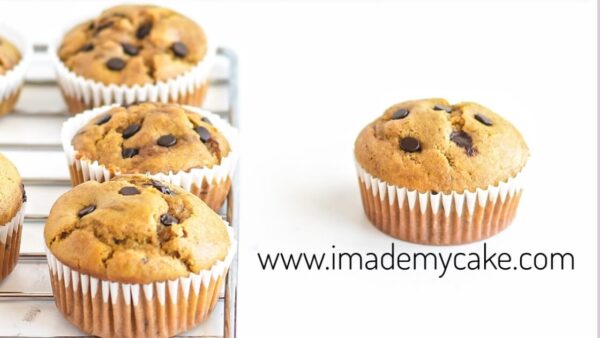 Here is a list of 10 baking tips you, as a beginner baker, can make best use of:
1. Use Room Temperature Ingredients
Beginner Bakers make this mistake so often and then wonder why their cakes have not come out nice! Have you ever tried mixing sugar with ice cold water? It will not mix however hard you stir. And this is the reason you should refrain from using cold ingredients. Wait out the time till your ingredients thaw or plan in advance so your efforts do not go in vain.
2. Sift your "homemade" powdered sugar
Making your own powdered sugar is amazing than purchasing powdered sugar and of course it will definitely be lighter on your wallet.
The thing here is your mixer grinder blades will not be super sharp as the commercial ones and so your sugar will not be a fine powder. Sifting your sugar becomes very important because of this to filter all sugar granules that have not been powdered fine enough.
Also, if you make your own powdered sugar and want to use it in whipped cream or buttercream, here's a
Pro Tip:
When you grind your granulated sugar add about a quarter teaspoon of corn flour/ corn starch to every 1 cup of sugar.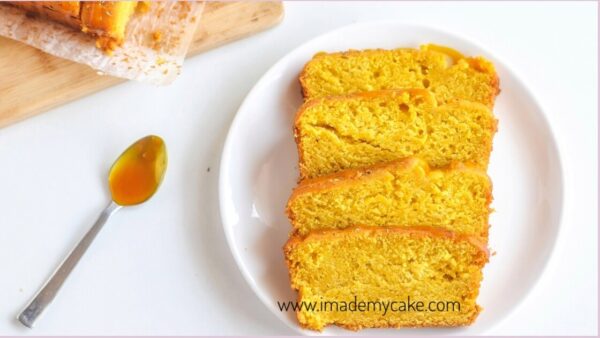 3. Take it with a pinch of salt!
A pinch of salt goes a long way in bringing out the delicious flavors of your cake. Yes this may sound something new and unusual but adding a little salt in your cake batter will balance the sweetness of your cake and will give you the best in terms of taste.
This is optional though and does not have to do anything with the chemical composition of the cake.
---
You will also like: Why do my Cakes and Cupcakes sink in the middle?
---
4. Swapping Oil and Butter
You can swap them for each other for all recipes but be aware that few cakes are known for their buttery flavor and substituting butter with oil in such recipes means you will lose that flavor. You can use a butter essence though. Yes, that exists.
When using oil instead of butter in a recipe, always measure and use 80% oil of the weight of butter as oil is more liquid in nature.
5. Is your Baking Soda and Baking Powder Fresh?
Leavening agents play a mighty role in the outcome of your baked goodies. They are the backbone of baking and the chemical reaction that happens when you put your cake in your oven. And so, their freshness is crucial.
To test if your baking powder is fresh: Add a teaspoon to a cup of hot water and it should fizz quickly. If it does not, you need to trash it.
To test if you baking soda is fresh: Add 1/4 teaspoon soda to 1 tablespoon vinegar and it should fizz immediately. Again if it does not fizz, you need to throw it.
---
You will also like: Why a Kitchen Scale is so important to change your baking game!
---
6. Rest your flax egg for at least 8-10 minutes before you use it
Flax eggs or fake eggs, used in baking eggless and vegan cakes, are made by adding 1 tablespoon flax meal to 3 tablespoon room temperature water. But that is not it. You need to rest this mixture for sometime preferably 8-10 minutes so that it gets the "one-string" consistency that is seen in regular eggs.
7. Substitute for Pure Vanilla Extract
Vanilla Extract gives you that awesome aroma in your cakes but there could be situations when you run out of it.
If you do not have Vanilla Extract at home, you can use the below substitutes:
Vanilla Syrup (similar to Strawberry Syrup or any Fruit Syrup)
Vanilla Milk
Almond Extract (use very less as it has a strong flavor)
Honey
Zest of any Citrus fruit like Lemon, Key Lime or Orange.
You can also skip it altogether.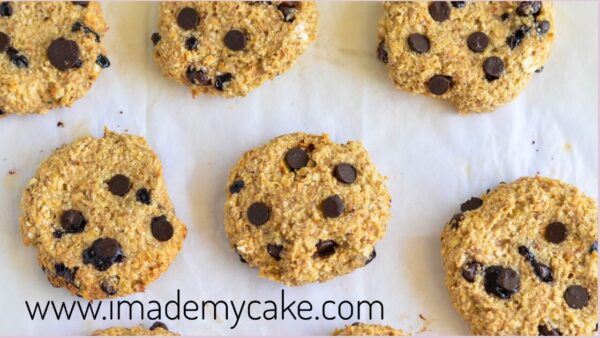 8. Use a heating core for cakes larger than 9 inches
Cakes larger than 9 inches in diameter require more time to bake at the center and so a flower nail is super helpful here.
If you do not have a flower nail, cut out a small piece of  aluminium foil and shape it like a flower nail and boom! your DIY Flower Nail is ready.
Place the flower nail at the center and pour the batter around it and adjust if it topples over.
9. For the Love of God, choose a recipe which has ingredients listed in grams and ml or ounces
Whenever you go ahead with a cake, cookie or muffin recipe, always make sure it has the measurements of ingredients in grams, milliliters or ounces so your cakes turn out perfect EVERY. SINGLE. TIME.
Do not fiddle with measuring cups and convert ingredients according to a 200 ml and 240 ml cup.
Get a kitchen scale today and see the difference.
Girl, if you want cakes like a pro, you need to bake like a pro!
10. A simple yet very important baking tip for Cookies
It may sound like what everyone is talking about on the planet but it is very important to chill the cookie dough for at least 8-10 hours (preferably 24 hours!) before you shape it and bake cookies. This lets the flavors blend well with each other giving you an awesome cookie every time you bake them.
Once you follow all these baking tips and with enough baking practice, you will carve your way towards being a professional baker and make professional cakes.
Easy Eggless Coffee Cake Recipe for Beginner Bakers: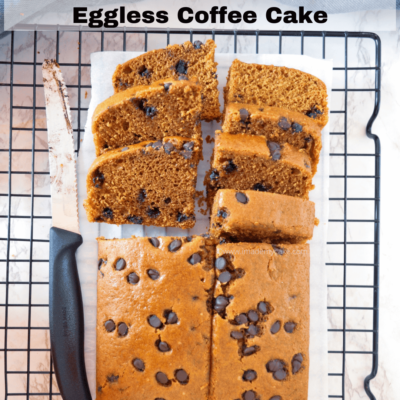 Following simple yet actionable baking tips is important for beginner bakers to gain confidence with baking at home.
Summing all tips down, we have the below baking tips for new bakers:
1. Use Room Temperature Ingredients.
2. Sift homemade Powdered Sugar.
3. Add a pinch of salt.
4. You can swap Oil and Butter perfectly without anyone knowing.
5. You can prevent your leavening agents from failing your cakes with easy methods to check their freshness.
6. Use a flax egg only when it gets the eggy consistency.
7. There are alternatives for Pure Vanilla Extract.
8.  A heating core is very important for large cakes to bake evenly.
9. Always choose a recipe which has measurements in grams/ml/ounces before you begin baking. No fiddling with measuring cups.
10. Rest the cookie dough for 10 hours before you bake cookies out of it.
Which tip was the most helpful for you? Let me know in comments. I would love to hear from you.