Pearl Millet Cookies | Bajra Cookies
 This post contains affiliate links.
The best and yummiest that Bajra Cookies can ever get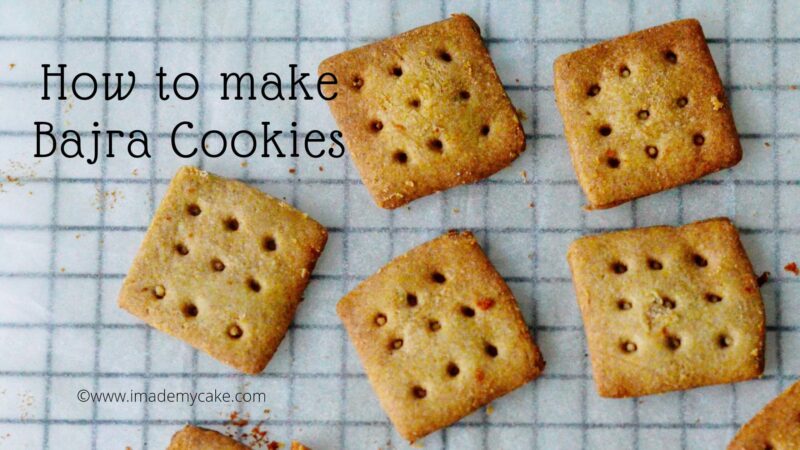 Cookies with a glass of milk are a great snack option.
What if they can be made healthier by not using all-purpose flour/maida?
Forget the eggs, girl. What if you do not need either baking soda or baking powder to make them?
Here's how.
Making Cookies healthy
Generally cookies are made with white flour/all-purpose flour which is exactly not easy to digest for the stomach. The idea is to completely avoid using all-purpose flour to make the cookies healthier and easy to digest.
And so I have used a combination of whole-wheat flour and pearl millet flour(bajra flour) for making these cookies. This makes it easy to digest on the stomach and comes with its own set of health benefits.
Health benefits of pearl millet/bajra flour:
Bajra is considered a superfood and must-have during winters.
And so I have come up with these bajra cookies recipe that you can bake in a jiffy and enjoy the winters without guilt.
Few of the health benefits of bajra are that
it is high in protein
high in fiber
good for bones and so on.
Read this article if you wish to know more about the health benefits of consuming pearl millet flour.
Let's get started with the cookies recipe.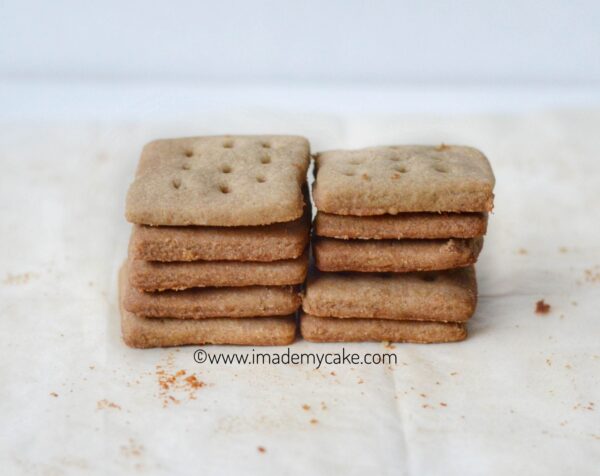 Bajra and Whole-wheat Flour cookies for kids
Even if adults consume bajra flour in the form of rotis, bhakris or porridge, it is difficult to make kids eat the same.
Here's how you can make them consume bajra flour like a pro! Bake these pearl millet cookies which use only four ingredients and that too are ready under 30 minutes! Yes, you heard it right.
After eating these cookies, they will be happy, you will be happy: a win-win situation!
This is also a good snacking option for evenings or while you are out on a road trip. Easy to pack and easy to eat. No dirty hands.
Ingredients for making pearl millet cookies
These cookies make use of only FOUR ingredients to bake and also these are the most commonly available ingredients in any Indian kitchen pantry:
Pearl Millet/Bajra Flour
Whole-wheat Flour
Ghee
Sugar
and that's it.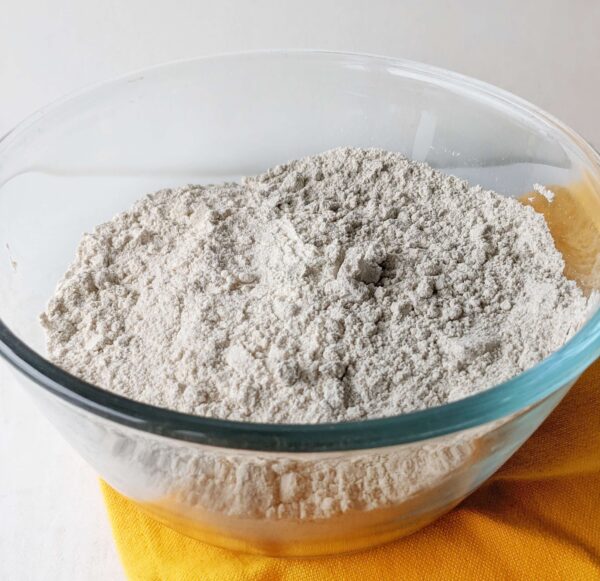 So simple to make and quick to bake. That is the kind of baking you love. Amirite? 😉
Instructions for making Pearl Millet Cookies
Making the cookie dough
Making the cookie dough is super simple. You just need to mix all the ingredients till they come together.
1) First measure the ghee and flours in separate bowls.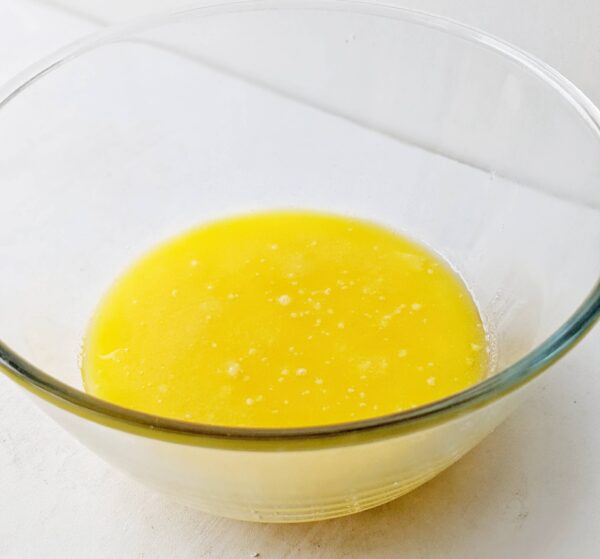 2) Measure the sugar and keep aside.
3) Now add the flour mix in the ghee little by little until it comes together.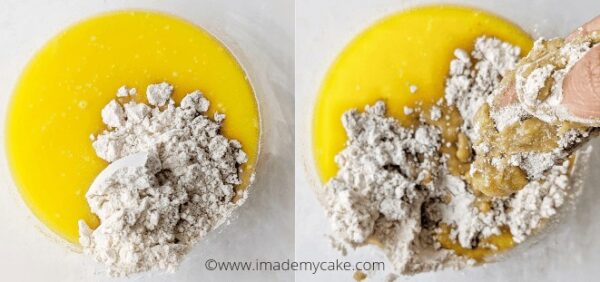 4) Add the sugar and make a dough.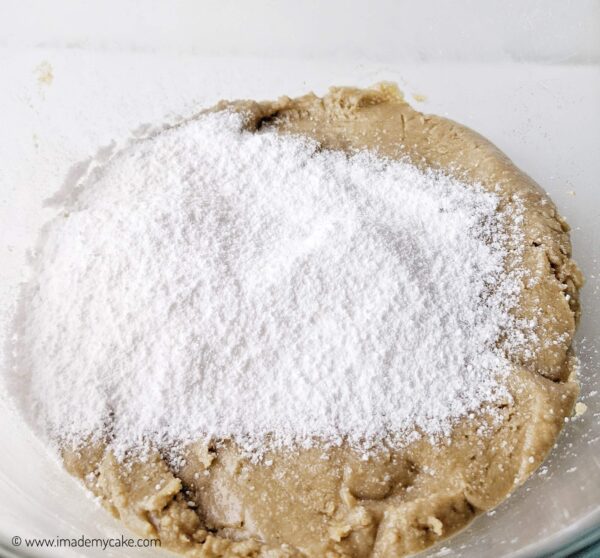 Also, this cookie dough requires no refrigeration and you may bake them immediately after making the dough. Woohoo!
How easy can this get. But wait, there's more.
If you are on the look out of such healthier recipes, check out my Banana Oatmeal Cookies recipe that is just as easy and you can even skip the sugar if you want!

Baking the cookies
Once your dough is ready, you may shape the cookies in two ways:
The regular Round Cookies
You can make the round ones by just taking some dough and rolling it in your hands. This will give you the texture and taste of the traditional Indian Nankhatai and you will actually have Bajra Nankhatai on your hands with this recipe. Yum.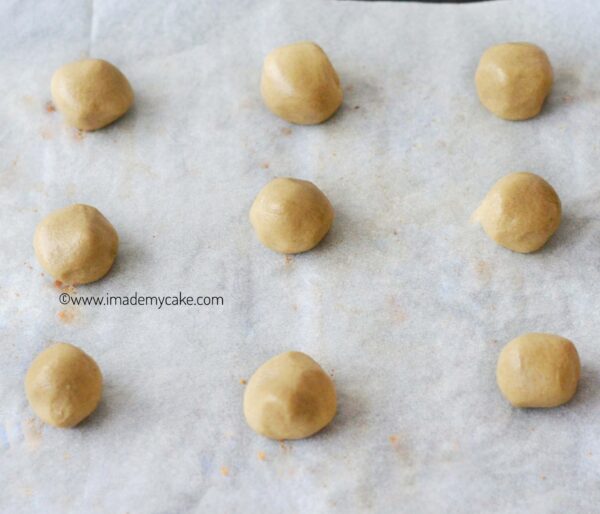 Once you place the rounds on the baking tray, flatten it a little using your fingers.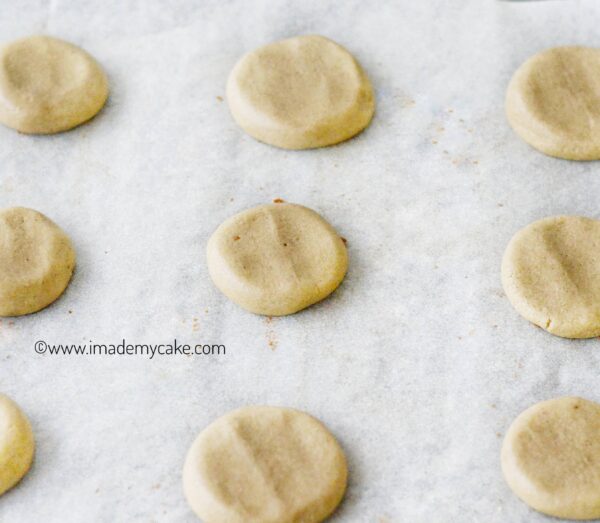 Finally you may add a little dry fruit powder or chopped almonds on top of each cookie round. This is optional.
2. Square Cookies (you will need a cookie cutter for this)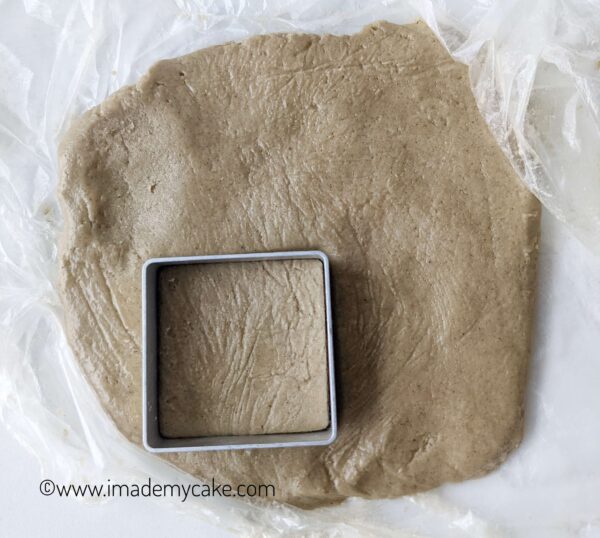 The second method of shaping the cookies is by using a square cookie cutter like this.
For using this method, roll out the dough between two sheets of cling wrap or parchment paper and use the cookie cutter to make shapes.
You can use any one of these piping tips to make the little holes on top of each cookie.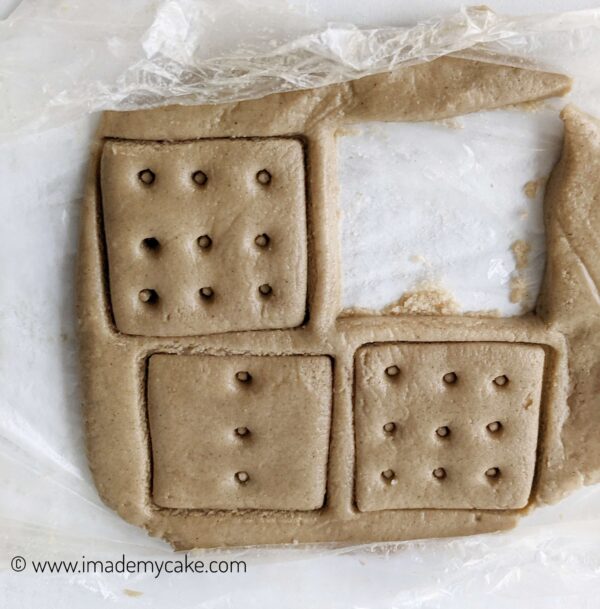 One thing to note while rolling out the dough is to not roll it too thin otherwise they will lose their shape when you place them on the baking tray for baking.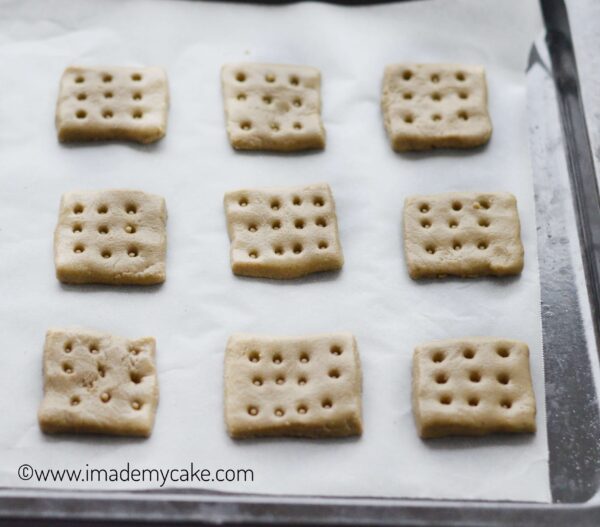 Bake them for 12-14 minutes until you see the golden brown edges. These cookies will go from "done" to "burnt" stage if they spend even one extra minute in the oven. So watch them like a hawk!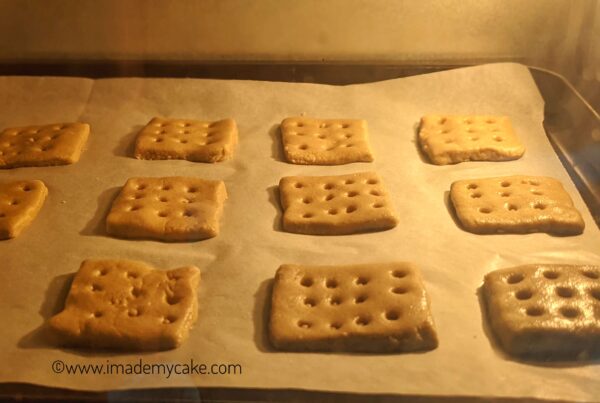 Once out of the oven, transfer them to a plate or a cooling rack.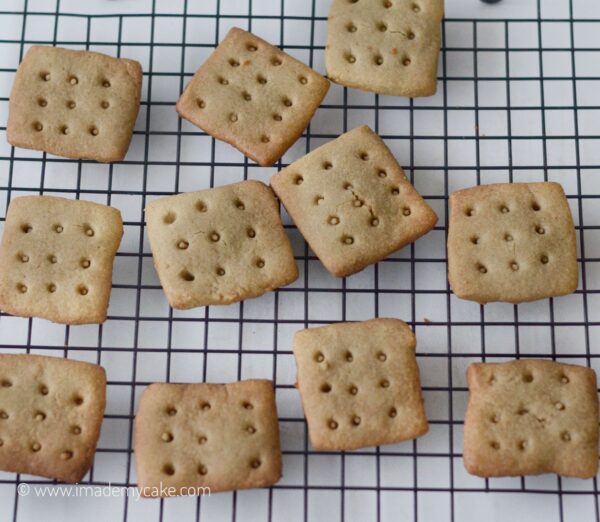 Let them cool for at least 10-15 minutes before popping them in the mouth. They are an absolute treat to devour.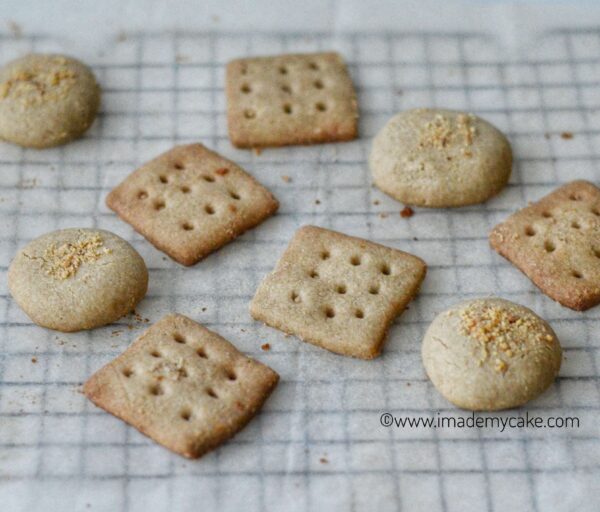 And especially when you are eating it without the guilt of all-purpose flour. Let me go and grab a cookie for myself now!
Here's the recipe before I go:
Pearl Millet Cookie Recipe: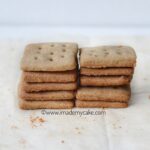 Print Recipe
Pearl Millet Cookies/Bajra Cookies
A buttery rich take on bajra/pearl millet cookies with ghee
Ingredients
150

grams

Pearl Millet/Bajra Flour

150

grams

Whole Wheat Flour

180

grams

Powdered Sugar

200

grams

Ghee

(at room temperature)
Instructions
Measure ghee and add powdered sugar to it.

Start rubbing till it mixes together and resembles bread crumbs.

Measure and mix both flours and add it to the ghee-sugar mixture. Make a dough.

Roll the dough and shape cookies.

Bake them at 180°C for 13-15 minutes until the sides starts browning.
Notes
This recipe yields around 40-45 square cookies depending on the thickness of the cookies.
You can halve the recipe by dividing all ingredient amounts by 2.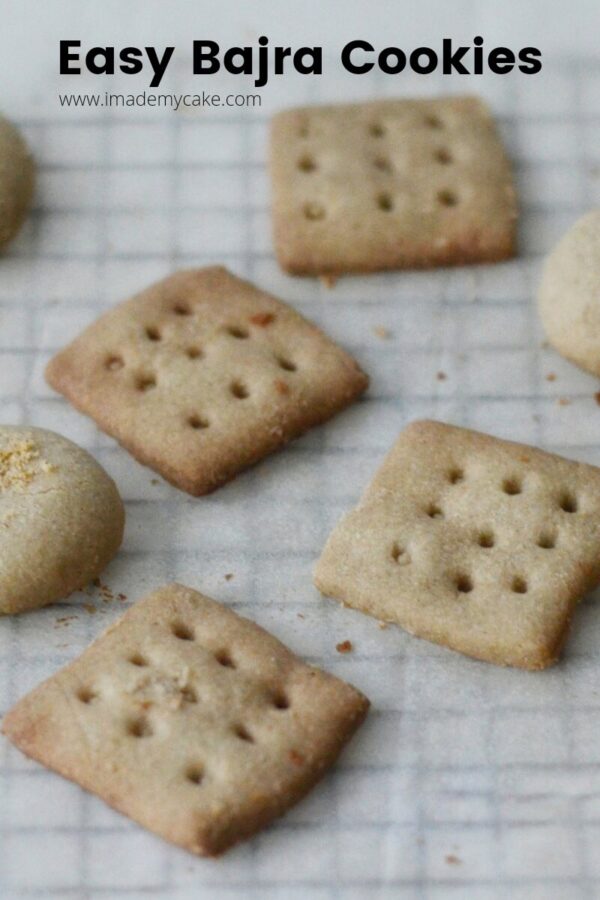 Final thoughts on making these Pearl Millet cookies at home
These cookies are amazingly rich in taste and is a great way to feed bajra flour to kids. Any one who eats them will never be able to guess the absence of all-purpose flour in these cookies due to the absolute melt-in-mouth texture of these cookies.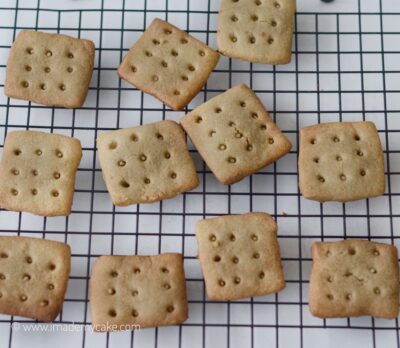 I am sure when you make them, you will fall in love with these cookies. They are so good you will always reach for another one.
Tag @imademycake on Instagram when you make these cookies and I will feature you on my blog or Instagram!