Quick Mango Cream Recipe
A delicious dessert that is so easy to make that you will keep on making more every time!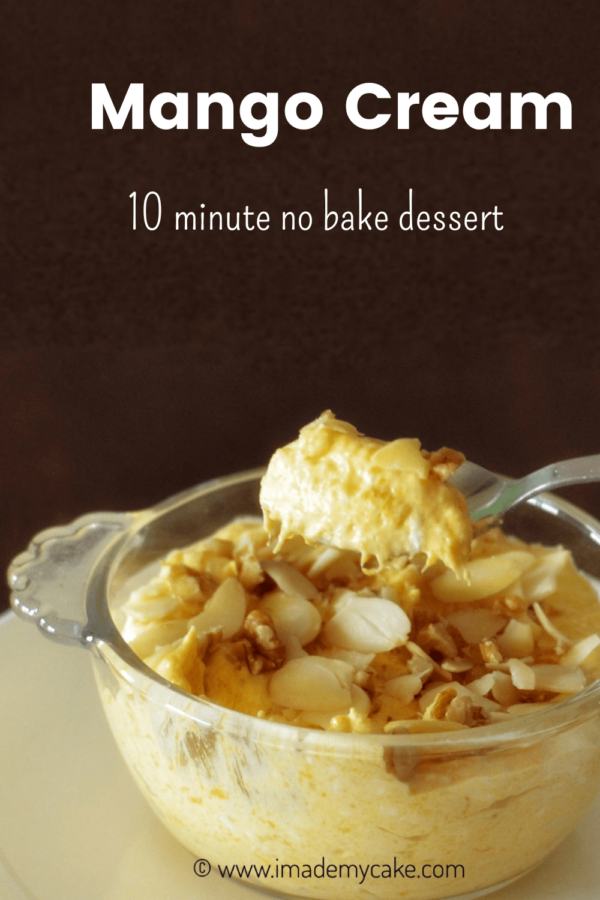 Do you love to cook food? So much that you almost forget or ignore making dessert? Then this is just the perfect dessert option for you.
And just before you bid adieu to the mango season, here is a Mango Cream Dessert Recipe that you may need to relish that last mango sitting in your pantry!
What is Mango Cream (Indian Fruit Cream)?
To break this down quickly, this dessert is just Mango + Cream. And you have good reason to save this recipe. It is an instant dessert recipe and so this is a dessert I just love to make.  I usually make this on weekends when I'm too tired from my work but crave for some homemade dessert.
This gets ready in 10 minutes! Actually you can get it ready even before that if you have some leftover whipped cream in your refrigerator. A good reason to use that leftover cream.
How do you serve fresh mango for dessert?
Mangoes are the king of fruits and they go well in any form of dessert. Make a nice Mango Cake, a Mango Cheesecake or just mix it with some cream to make this dessert: Mango Cream also famous as the Indian Fruit Cream!
Or simply, take out the Mango pulp(Aamras) and chill it for 2 hours before serving(Chilled Aamras is everyone's comfort food in Indian summers!). Ripe Mango pulp does not require any additional sugar as it is very sweet on its own.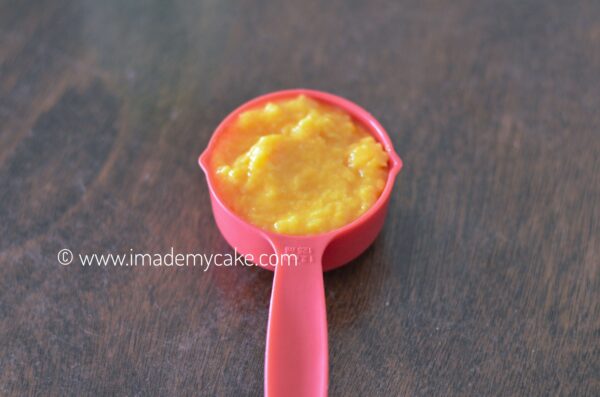 What can you do with one leftover Mango?
One medium sized ripe mango yields around 1/2 cup mango puree. I have a Mango Jam recipe that uses only one mango to make jam and yes without using Pectin(the gelling agent) or any preservative. Yay! Say yes to homemade.
With 1/2 cup mango puree and some fresh cream or leftover whipped cream, you can make this delicious dessert in no time that will get over before you can imagine.
Are you a home baker?
If you are a professional home baker, I'm sure your freezer must be stocked with leftover whipped cream. This is the perfect way to use that for family desserts or even treat your family guests visiting you over the weekend with this dessert! All in all, it is a helpful option when you are in a hurry and need to get dessert sorted quickly!
Mango Cream Recipe
If you use only one mango that is 1/2 cup mango puree to make this Mango Cream, you will need 1/2 cup of Fresh or Whipped Cream.
If you have some leftover whipped cream with you, go ahead and make this one!
I topped this with medium chunks of ripe mango as it gives that mango flavor a nice boost but you can also use a dried fruits topping like this. This was the second time I made it and I topped it with chopped Walnuts and Almond flakes.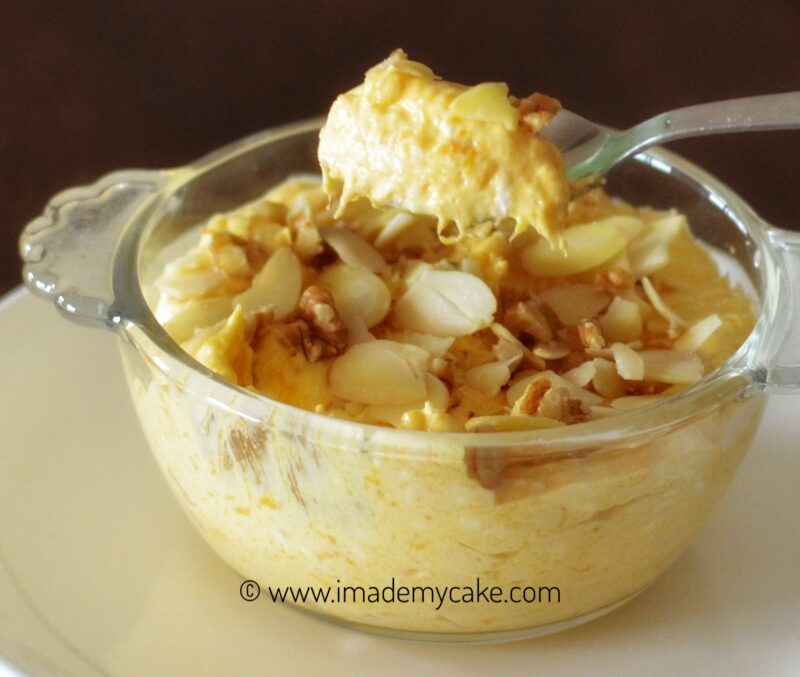 Can you make this Mango Cream Recipe if you do not have whipped cream?
Yes absolutely! Just use fresh cream instead! Whip it just like you would whip the regular whipping cream. Mix in the mango pulp and let it set in the refrigerator for one hour.
I make this mango cream just before I serve lunch or dinner and refrigerate it. By the time meals are done with, it sets nicely and tastes amazing when chilled!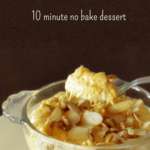 Print Recipe
Mango Cream | Indian Fruit Cream
A delicious instant dessert recipe with ripe mango pulp and whipped cream
Ingredients
½

cup

Ripe Mango Pulp

(1 Medium Ripe Mango)

½

cup

Whipped Cream

1

tbsp

Powdered Sugar

(if mango is not very ripe)

1/4

tsp

Vanilla Extract

(optional)

1

tbsp

Walnuts & Almonds

(chopped, optional)
Instructions
Squeeze the mango and take out it's pulp.

Take equal measures of mango pulp and whipped cream. Mix together.

Transfer it to a serving bowl and top it with mango chunks or walnuts/almonds.

Optionally, chill for one hour for optimum taste.