How to make Rosette Mini Cakes
You cannot miss these Easy, Quick-to-make and Pretty Rosette Mini Cakes that are perfect for Valentine's Day Group Tables, Weddings, Mother's Day or just to surprise your loved ones.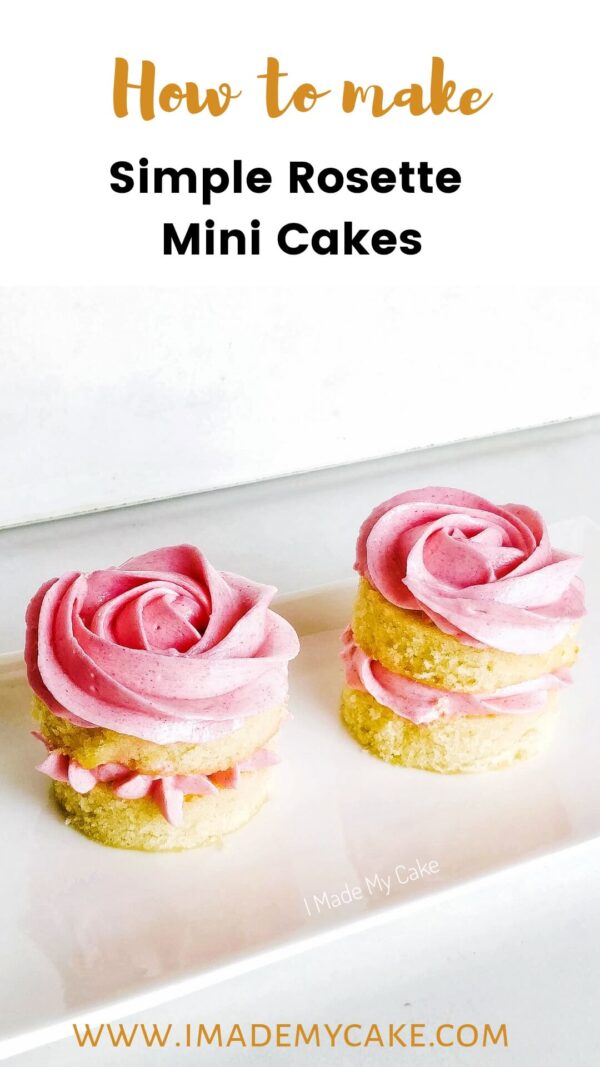 Looking for a family friendly recipe for Valentine's Day?
Worried about how to make a common dessert that you can serve people having egg allergies/nut allergies and that you can make quickly?
Imagine how time-saving it would be if everyone can eat the same dessert despite of allergies and diet preferences (read Veganism)
I have something right here for you.
Rosette Mini Cakes
It is already the month of February (how fast does time fly!) and Valentine's Day is just around the corner and nothing says Valentine more than a Rose! I have got these sweet and simple Rosette Mini Cakes for you that you can enjoy with the entire family. It's a perfect lovely treat for a family table.
Valentine's Day is all about celebrating love and what better than making these super simple mini cakes that are ready under an hour!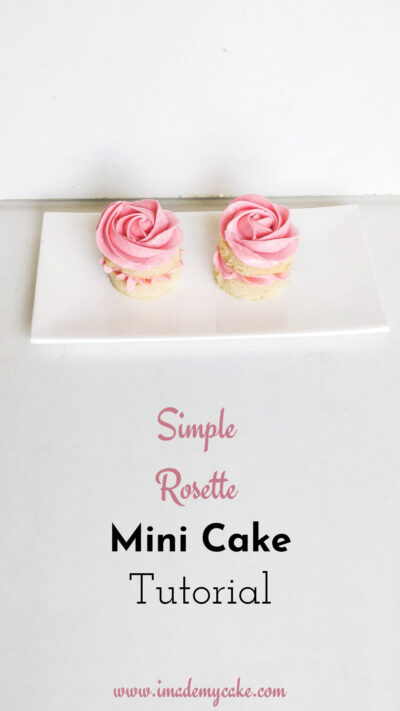 I have always faced a dearth of recipes that I could make for the entire table on Valentine's Day that includes kids and adults both. These mini cakes fit the bill perfectly there.
I love all the red mushy stuff that is so trending around Valentine's Day but I love offbeat too. Just what you need to stand out from the rest.
Speaking of which, did I tell you I have a video that I made on Offbeat Valentine's Day Cupcakes?
Watch it here.
Coming back to our recipe, the thing I love about mini cakes are their small serving size. It's almost the size of a cupcake but something more than that. Something special than a cupcake. It's like getting an upgrade to a cupcake!
(Disclaimer :This post contains affiliate links to products. That means if you purchase a product using the link given here, I would receive a small commission at no extra cost to you. However, this does not impact my reviews and recommendations.)
Mini Cakes for Valentine's Day Family Table
Vanilla Cake: I used this Vegan Vanilla Cake recipe and added 1/4th tsp Lemon Extract to it to make a Lemon Cake as base for these Mini Cakes. I divided the batter in three parts and baked in three 6 inch cake pans.
Whipped Cream: You will need approximately 2 cups of Whipped Cream to ice all the mini cakes.
Pink Gel Food Color: I have given a nice and light pink shade to the rosettes since I am making these for my family. You can use other colors like yellow and red too.
Making Mini Cakes from Sheet Cakes
Yes! this is the best way to make mini cakes! You do not need to layer the tall cake and you do not need any mini cake pans. Sheet cakes are of the perfect height to use them as is. Just use a cookie cutter to make shapes as you wish.
I use this same technique to make these Valentine's Day Rosette Mini Cakes.
Check out this small little video I made.
I have another lovely design that you can use for making mini cakes. Watch me demonstrate it here below.
Mini Cakes are just so pretty and adorable. I love collecting different designs just so I can peek at them now and then for inspo. If you are a design hoarder like me you should definitely follow my Pinterest Board for adorable sweet mini cake design ideas that you can try and make.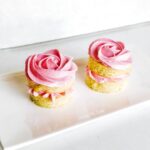 Print Recipe
Rosette Mini Cake Tutorial
Make these delightful and pretty Rosette Mini Cakes to surprise your loved ones. A dessert for the entire family.
Ingredients
1

Vanilla Cake Recipe

(link given above)

2

Cups

Whipped Cream

Pink Gel Food Color
Instructions
Prepare the Vanilla Cake batter and divide it into 3 parts.

Line three 6 inch cake pans or bake thrice in the same pan. Bake the cake according to the instructions.

If baking in separate pans, the baking time will be around 12 -15 minutes at 320°F/160 °C

Using a cookie cutter, cut out round shapes of the cake.

Use two or three cake cutouts to form the mini cakes and finally pipe Rosettes on top.