7 Thin
gs
to gift your
self
this
Valentine's
Day
if you are a Ho
me Baker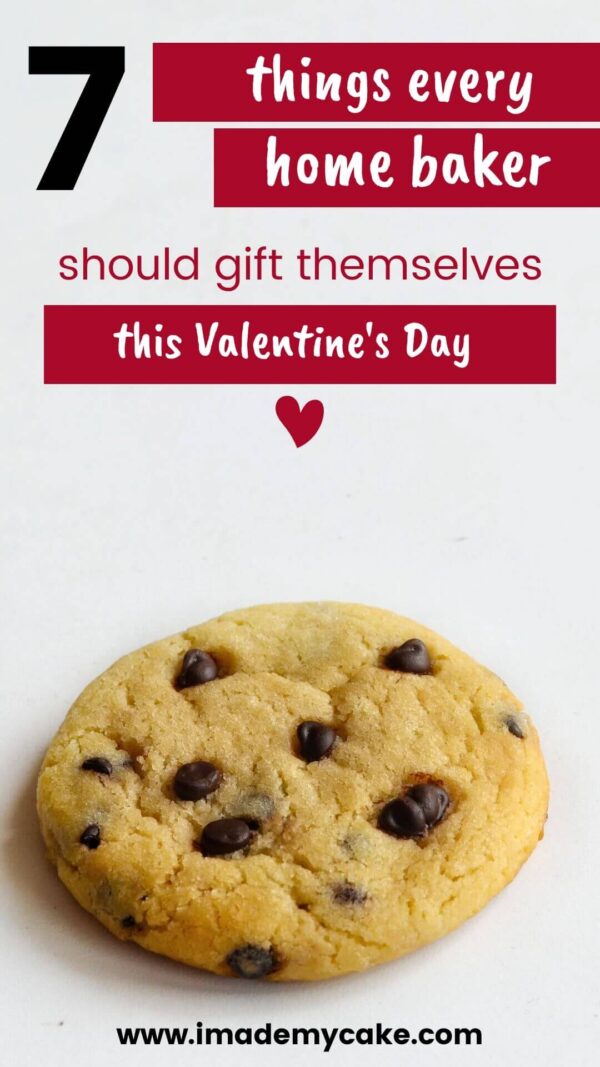 Self-care is the most important love you need to show yourself this Valentine's Day. Here are 7 things you need to consider gifting yourself if you are a hard working home baker!
This post contains affiliate links to products.
Hello there, my baker friend.
With Valentine's Day just around the corner, you must be busy with all the V-day treats and orders.
Remember to pamper yourself too. A baker is always so passionate about what she does that she forgets about herself and so it is equally important to implement self-care time to time.
Being a Home Baker
Right from buying cake boards to cleaning up the mess in the kitchen after a cake is decorated, a home baker does it all. And boy, does she need to be appreciated!
But sadly it's not the case always with last minute order changes, client complaints, the great delivery chaos, pending payments, thoughts to annihilate your nagging client…well let's not go there.
Being a home baker is not at all easy. Right from finding and buying ingredients on sale to delivering cakes yourself, you do it all! You run the show single-handedly.
I am a home baker too and I know how important it is to get out of your schedule and implement some self-care at times.
I am not suggesting to buy another apron or a cake mould. But real things that will make our lives easier.
Here are the 7 things to gift yourself this Valentine's Day if you are a home baker:
1. Meal Preps Subscription
Meal Preps – My Nemesis! I have always struggled to make my meals on time whenever I have a Cake order as I am so busy and worried about the things that need to be done for the cake like making the toppers beforehand or getting the buttercream right.
Imagine you have a cake order and are busy. You take out a frozen meal bag from the freezer that YOU have prepped in advance and instantly cook a meal for everyone. Dinner SORTED!
This would be the biggest blessing for me when I run short of time and am in no mood to order takeaways from expensive restaurants.
What is MyFreezEasy?
MyFreezeasy is such a program that helps you prepare frozen meal bags, gives you all the recipes so you can prep them in advance and freeze them to be used whenever you want.
Pretty awesome, right?
Plus, they are running a sale for Valentine's Day and are giving $20 off on Annual Memberships!
If you do not want the annual membership, they give a discount code for 15% off on future orders when you just sign up! Just look on the page for sign up option.
2. Coffee
Every baker's Fire Brigade! No Pun intended. All bakers who drink coffee can vouch for this.
Stop getting that local coffee and treat yourself with some nice stuff you always deserved.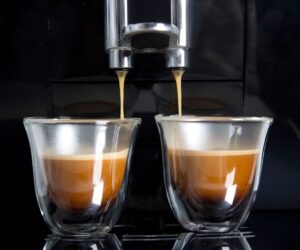 3. Schedule a Clean up for your Home
Cleaning up after finishing a cake order is such a pain in the neck and every baker would agree to this. Treat yourself to a home cleanup from Amazon this Valentine's Day.
Show some self-love there girl!
4. Gift yourself the skill of Photography for more Cake orders.
When you as a baker decide to pamper yourself, you always think first about investing that money in improving your cake business. Did I read your mind?
If yes, then this Food Photography Ebook by Nagi Maehashi is the best thing you can gift yourself and improve your cake photography which in turn can get you more orders.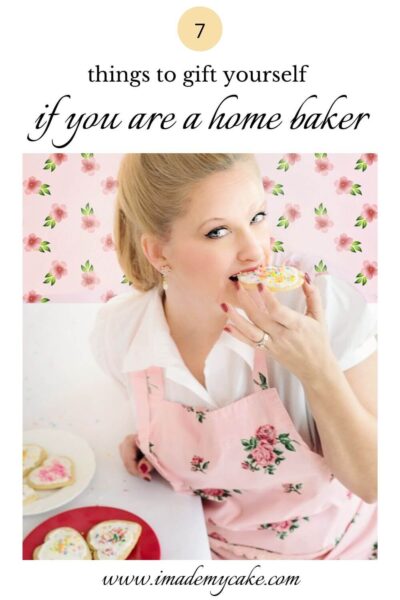 5. Make your custom cake toppers at home using CRICUT
I LOVE CRICUT.
So What actually is Cricut?
It is a cutting machine which you can use for making not only Cake Toppers but also Pillows, Kids Crafts, DIY, Quilts, Wall Art, Vinyl Artwork only to name few among others.
Although I have not used it but I am a die hard fan of its power. The DIY that you can do with it is simply mind blowing. I wish to own it someday as I love DIY.
You can even customize and make your own cake toppers with it. Search for Cricut Tutorials on Pinterest.
You can get 10% off if you are a new user! (Use Code FEBSHIP for FREE Shipping)
Click here to get 45% discount (Only till February 18, 2020)
6. Get Organised
Organisation is the backbone of baking at home. You need it starting right from your cupboards, shelves and then for managing your orders too.
As for me, no matter how many boxes I have for storing my baking items, I could always use a few extra, you know.. just in case!
I love stackable boxes like these because they utilize the space most efficiently.
7. Planner for managing orders
In my initial days of being a home baker and managing orders, I remember I almost goofed up on the color details of one topper that my client had told me. Thanks to my memory, I finally recollected it.
I started writing down in a notebook about the little details my orders had.
You can use any notebook too but what's better than a sweet and simple planner for managing all your business things in one place.
I love floral planners. They are just so pretty and useful at the same time.
The year has just begun and just think about how nicely we can build the year if we plan for it.
This has holidays marked too. I admire at how these things are designed to be so helpful, so we can plan our business around it.
You, as a home baker are always busy in your kitchen. Take care of yourself first. You cannot pour from an empty cup!
Share this post with as many home baker friends you have as self-care is the most important care this Valentine's Day!