Dalgona Coffee Recipe (Whipped Coffee Recipe)
Make this super light and delicious coffee in no time. Enjoy chilled with ice cubes or serve with piping hot milk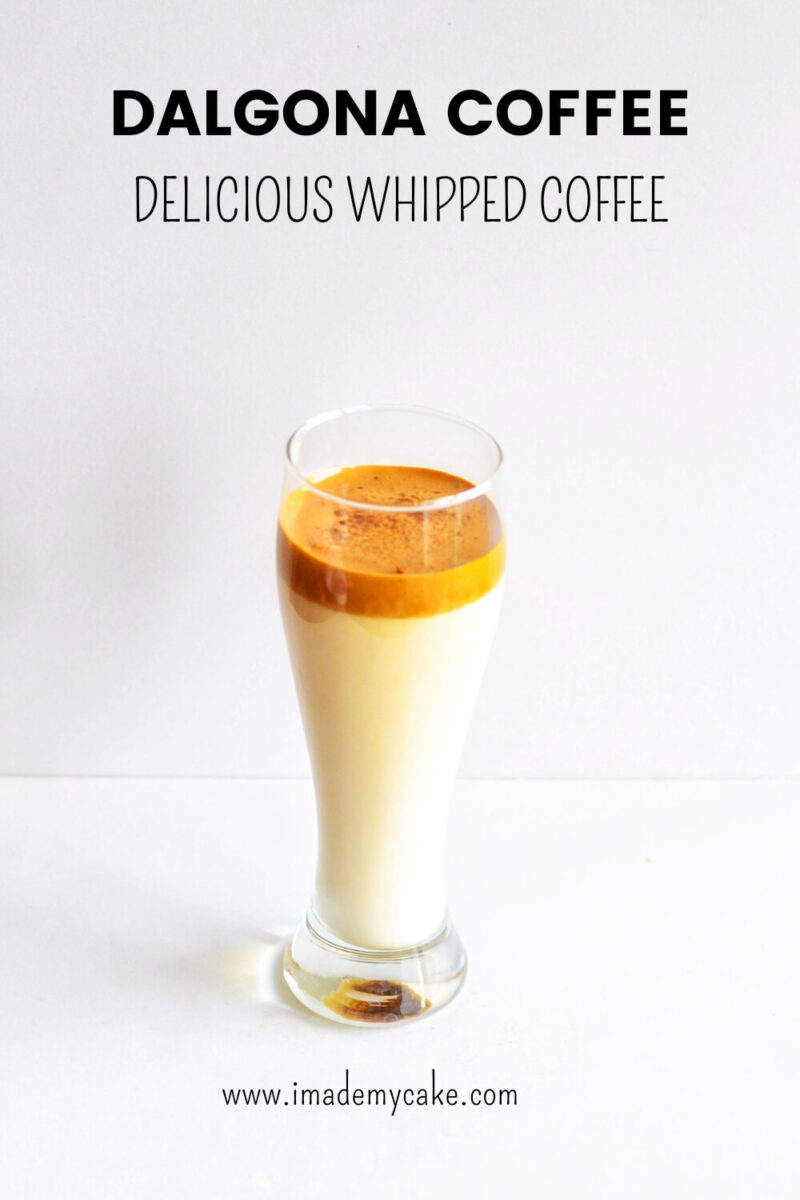 What is the Dalgona Coffee?
Dalgona Coffee has its origins in India according to Wikipedia. I have been making this whipped coffee since 5 years after my friend at my previous corporate job taught me how to make it!
I have been making this coffee in the same way as I will tell you today with the only difference being I poured the warm milk on the beaten coffee. Today we are going to do the reverse.
We are going to beat the coffee and put the beaten coffee on the warm milk and poof whipped coffee becomes Dalgona.
Which coffee to use?
This coffee is made using Instant Coffee as you mix milk directly with the whipped froth before consuming. Filter Coffee or Grinded Coffee Beans will not work for this recipe.
My recipe makes Dalgona Coffee for two or three people. You can have this served chilled or with piping hot milk. It works both ways.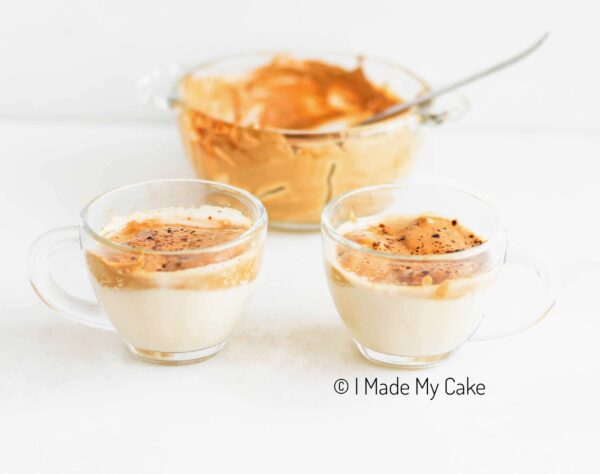 Making Dalgona Coffee without blender
You do not require any fancy equipment, electric mixer, hand blender or beater of any kind. Just a spoon or whisk will be sufficient to make Dalgona Coffee at home.
This recipe just requires you to keep on beating the coffee just like you beat eggs till they are light and fluffy. It's technically the same procedure. And if you have not beaten eggs before, this is going to be fun!
I have used a little whisk to beat the coffee as it will make it whip faster due to the presence of so many spikes on a whisk. A spoon may take a little longer but nevertheless you will reach there. I have beaten coffee with a spoon many times during tea breaks at my previous corporate job when I did not have access to a whisk in the office pantry.
---
You may also like: No Bake White Chocolate Fudge Recipe with Cranberries & Pistachios
---
Is Dalgona Coffee Bitter?
Dalgona Coffee is nothing but whipped/beaten fluffy coffee on top of milk in a glass. That's it.
If you taste just the whipped brown coffee on top of milk, it will taste somewhat bitter and not like sweet chocolate! Amirite?
Once you mix it with the milk, it won't be bitter.
If your Dalgona Coffee is not foaming, it means you have not whipped it enough. Keep beating it for atleast 4-5 minutes till the color of the coffee changes.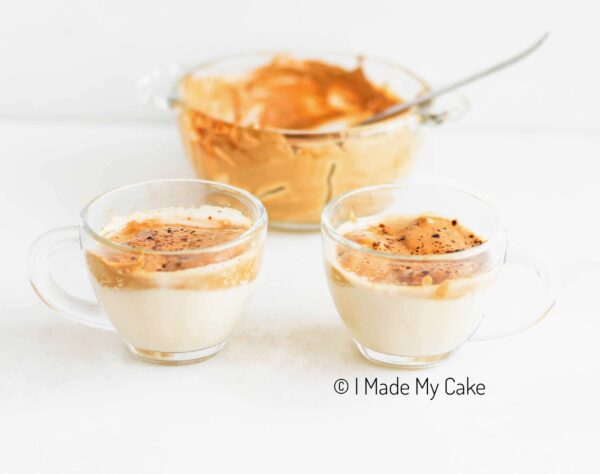 How to make Dalgona Coffee at home?
You need only 4 ingredients to make this:
Instant Coffee Powder
Granulated Sugar
Water (Is that even an ingredient??)
Milk
There is a 2-step recipe to make this at home.
Beat the instant coffee powder, sugar and little water together for 4-5 minutes
Place this whipped froth on top of warm/cold milk.
That's it chef! It's as easy as ABC.
Only Instant Coffee works for this as there is no filtering happening. We mix the whipped froth directly with the milk.
Here's a little video for you: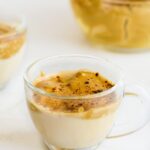 Print Recipe
Whipped Dalgona Coffee
This is a super light and delicious coffee that gets ready in no time. Enjoy chilled with ice cubes or serve with piping hot milk


Ingredients
2

spoons

Instant Coffee

3

spoons

Granulated Sugar

2

spoons

Warm Water

250

ml

Warm/Chilled Milk
Instructions
Mix together the instant coffee powder, sugar and water.

Start beating it with a spoon or whisk. Beat till the color of the coffee changes.

Beat till the coffee forms stiff peaks.

Spoon it on top of a glass of milk. Serve hot/cold.
Interested to learn baking at home?
Fill up this form and get my free guide.